Professional African Hair Braiding
Two Great Locations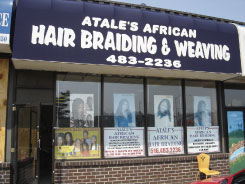 We design and offer Proffesional Braiding styles that are beautiful and sophisticated in any kind of braid. We also have the best Professional Staff!

Our two great locations are Atale's in Hempstead, NY and Atasse in Jamaica, NY. At both locations we specialize in all kinds of braids including Bobs, Cornrows, Invisible Braids, Senegalese Twist, Dreads, Goddess Braids & Micro Braids. We also have Human and synthetic hair.

Hair Braiding History
Hair treatments for Weddings and other special occasions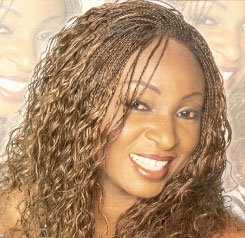 Hair braiding is an ancient art, handed down from generation to generation in Africa. The origins of the art form can be traced back to Egypt as far as 3500 BCE. In many West African countries, hair braiding developed into complex patterns signaling one's social status, age group and village affiliation. Certain elaborate hair treatments were reserved for ceremonial occasions such as weddings.
We understand that our customers have busy lives and very little time available. That's why we are committed to offering quick, quality service to all of our customers.

Call us today at 516-483-2236 to make your appointment. You'll get the best quality for the best prices. Don't miss out on the look you want!

Visit our other locations in Queens
Attase Hair Braiding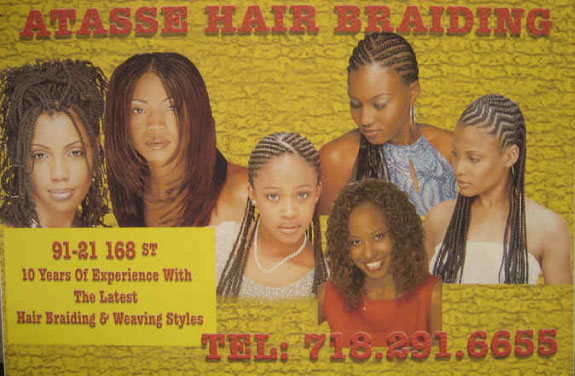 .

cheap nfl jerseys